Services Every Sunday of the Year | Volume 62, Number 06
June Light

Our 62nd Year
Newsletter of the Unitarian Universalist Church of Las Cruces
Your Board of Trustees
Officers:

Sally Atkinson, President
Joel Courtney, Vice President
Rebecca Richins, Secretary
Carol Winkler, Treasurer

At Large Members:

Lyn Pearson
Chris Ramsey
Charlie Scholz
Sara Stinson
Upcoming Services
From May 28 until September 3, there will be one worship service at 10:30 am.
05/28/2017 10:30 am
In Praise of Goofing Off
One service only at 10:30 AM. This service is designed to help us get ready for summer, with its more relaxed pace.  It also lifts up the value of Sabbath throughout the year.
06/04/2017 10:30 am
Things I Learned In Childhood
Single service at 10:30 AM. Things I learned in childhood that are reflected in our 7 principles. Part 1, Dr. Seuss.
06/11/2017 10:30 am
Back to the Future
One service at 10:30 AM. As we prepare for a new minister and finalize our governance policies we need to ask ourselves Three Questions: What is the purpose of this church? Why are we here as individuals? How can we work together to make it the best church it can be?
06/18/2017 10:30 am
Ministry at the Museum
Founded in 1959, the El Paso Museum of Art (EPMA) is a major cultural and educational resource for West Texas, New Mexico, and Mexico. This Sunday I will share some of my experiences as a Unitarian Universalist docent in the secular world of public school and art appreciation. Please note, there will be a short ritual honoring Father's day at the beginning of the service.
06/25/2017 10:30 am
The Power of Belief
One service at 10:30 AM. We all know that our beliefs shape our lives and our lives shape our beliefs, but how can challenging our beliefs make our lives better and how can we make the world better by challenging others' beliefs?
07/02/2017 10:30 am
The Power of Myth
One service only at 10:30 AM.
Upcoming Roundtables
The Roundtable Discussion Group meets from 9-10 AM every Sunday from May 28 through September 3, in the church Library. Education never ends. Come join our discussions. Our goal is to learn more about all sides of issues and more about each other. If you have a comment or suggestion, email it to roundtable@uuchurchlc.org.
Sun, May 28, 2017, 9:00 AM in the Library
Roundtable: What is Osteopathic Medicine & What are DOs?
LeAnn D. Jons-Cox D.O., Assistant Dean, Burrell College of Osteopathic Medicine
This presentation will explain the history and philosophy of osteopathic medicine, with discussion of the differences between MDs and DOs. The presenter will talk about how the osteopathic approach is being taught to the students at Burrell College of Osteopathic Medicine. Finally, there will be a demonstration of the different types of osteopathic manipulative treatment techniques and explanations of when each particular technique is used in patient care.
Sun, Jun 4, 2017, 9:00 AM in the Library
Roundtable: I Am Me
"I Am Me: Understanding the Intersections of Gender, Sexuality, and Identity" is an educational training film that explores the challenges our LGBTQ+ young people face and how adults can be supportive allies.  JT Perez, Board member of Equality New Mexico, will be on hand to field questions and comments following the film.
Sun, Jun 11, 2017, 10:00 AM in the Library
Roundtable: Water Wars
Water Wars: The world's shortage of fresh water and New Mexico's own water issues. Preserter: Steven Hannes, Hydrographer for USGS New Mexico Water Science Center, will tell us about water issues from the global to the local level.
Sun, Jun 18, 2017, 9:00 AM in the Library
Roundtable: This Church and Social Justice
Elisa Sanchez, chair of the Social Justice Committee (SJC) will facilitate the discussion. Social justice has deep roots in the history of the Unitarian Universalist Association.  How do we in Las Cruces contribute to this effort?  We will discuss the new vision and mission statements of the SJC, and process and report on the congregation's social justice profile gleaned from the current congregational survey.  Where do we go from here?
Sun, Jun 25, 2017, 9:00 AM in the Library
Roundtable: Past and Present Algeria
Past and Present Algeria: The Tantalizing Past of the Tassili n'Ajjer, the Ruins of Rome's Breadbasket, and Contemporary Experiences in Algeria. Margaret Berrier recently returned from exploring rock art of Tassili n'Ajjer (Rock Art of the Plateau of the Rivers) in southeastern Algeria.  It is unique because of its isolation and its evidence of climate change which will be demonstrated by looking at the imagery from the early Neolithic through the complete desertification that exists today.  Margaret will also have us visit the Roman ruins of Timgad, Djemila and Timpasa.
The Tombaugh Gallery
2018 Tombaugh Gallery Call for artists
---
Duologue: Conversations between Poetry and Pastels
The Tombaugh Gallery presents "Duologue: Conversations between Poetry and Pastels."
Melody Sears is a pastel artist and her husband Chuck Barrett writes poetry; the work of each artist both inspires and reflects the work of the other.
Melody and Chuck will be donating the proceeds of sales to NM Café, (Communidades en Accion y de Fe), which mobilizes community members to work for social justice and opportunities for all in New Mexico.
Regular gallery hours are Wednesday, Thursday, Friday and Saturday, 10am – 2pm.  The exhibit continues through June 23rd.
For details, contact Gallery@uuchurchlc.org. The Tombaugh Gallery is located inside the Unitarian Universalist Church, 2000 South Solano Drive, Las Cruces, NM and is open Wednesday – Saturday 10 am – 2 pm. Visit the gallery on Facebook.
Featured Article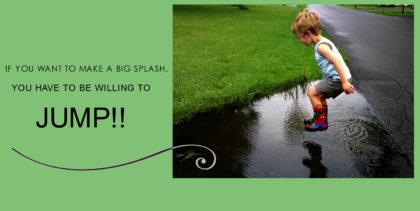 Dear Chairpersons,
Thank you for your commitment to the Unitarian Universalist Church of Las Cruces mission and to the work you and your committees accomplish for the church.   The Leadership Development Committee (LDC) is working on the annual recruitment of church leaders. We are identifying potential leaders for vacancies on the following committees:
Board of Directors
Committee on Ministry
Leadership Development Committee
We invite you and your committees to give thought to leadership and its important role in the church and to help us identify a few congregational members whom you believe we should consider for the upcoming vacancies.  The Leadership Development Committee will be pleased to consider your suggestions in the vetting process.  Please provide, to any of the LDC members (listed below), your thoughts and suggestions by July 17, 2017, so that we may consider them during the current recruitment effort.
This church values all members and hopes that everyone who would like to give of their time and talents will step forward. Together we make our church a welcoming and functioning community.  Thank you for your participation.  We look forward to hearing from your committees soon!
Sincerely,
Marie Sauter
Leadership Development Committee: Chair Jo Ingle, Tom Dormody, Martin Rodriguez, Marie Frias Sauter, Robert Severance
Headline Articles
Jun 15 Social Justice Film — Lost Souls
Augie and Gino were living the American dream. Raised and educated in the United States since childhood, they were also proud veterans of the U.S. military. But in 1999, these two brothers were forced to leave the only country they'd ever known — and one they'd sworn to protect. Deported to Mexico by the U.S. government, they had to start over and forge new lives in an unfamiliar "homeland."
PBS Independent Lens is television's largest showcase of independent documentary film. Each week we bring you another original documentary film, made by one of the best independent filmmakers working today.
Jun 16 Dining Out
June Dining Out will be at 5:00 pm on Friday, June 16, at Aqua Reef Restaurant, 141 N. Roadrunner Pkwy. (North of Lohman)  Please sign up by Wednesday, June 14.  For more information, please send email to DiningOut@uuchurchlc.org.
Aug __ Volunteer in Religious Education
Time Commitment: Sundays,  3-4 months for three weeks each month;
10:30AM-11:30AM Your choice of age group!
We provide curricula along with a weekly outline of the day's session; outlines include goals for the day, chalice lighting words, suggested activities and the day's theme.
We aim to provide everything you need for each session.  Art supplies, storybooks, snacks, games and more!
There will be a short orientation and training session in August where you'll learn about the mysterious supply closet, how to be reimbursed, how we monitor attendance, an introduction to the developmental stages of your chosen group, an introduction to the theory and philosophy of Lifespan Faith Development.
The Rainbow Children, this class is for our youngest ones, intended for ages 3-6 years.
The Emerson Class, our elementary aged group, ages 7-9 or 10 years.
The Junior Youth are our middle school aged tweens, ages 10-13 years.
The Senior Youth are our high schoolers.
Contact Susan Freduenthal, susan.freudenthal@gmail.com
*All of our volunteers must pass a criminal background check and be regular UUCLC attendees for six months prior to working in the classrooms.
Sep15th-17th WomenSpirit
Registration materials will be available sometime around the middle of June. You'll find them here in the newsletter but, in the meantime, if you want to learn more about this event, click here.
kUUdos
KUUDOs is an ongoing feature to recognize people who have given something special to the congregation. If you have a nominee, contact Joel Courtney, Vice President.
This month, a specific person or group was not recommended for kUUdos so we will give a big THANK YOU to all of our members who do so much for the church and greater community.
Many Thanks
Thank you to all our greeters!
The greeters for May were Diane Taylor, Nora Brown, Peggy Devlin, Tom Packard, Jack Welch, Gail Trantham, Lyn Pearson, Jane Ashe, Judy Licht, Beth Bannister, Ilene and Dave Steele,Joel and Peggy Brown, Susan Bagby, Carol Winkler, and Jeanne Gilbert.
Peggy Devlin and Joan Dormody, Greeter Coordinators
Generous Giving
Our thanks go to Julie Woody for her generous gift to the Music Endowment fund. We all, also, thank Julie for her long term commitment  to our much appreciated choir. Judy Licht and Jerry Black made a memorial contribution for our recently departed members Barbara Hall, Clyde Eastman, Stu Devlin, Barbara Myers and Bill Skinner. Thank you Judy and Jerry for remembering these beloved members. (Jack Welch)
Thanks to all, we are a generous giving congregation. (Jack Welch)
Please consider a gift to the church on behalf of a loved one or to celebrate a special occasion. It's very easy to make a gift contribution through https://uuchurchlc.infellowship.com.

Donations in memory of members and friends become part of our Endowment Fund. These are gifts that keep on giving.
Monthly Events
Unless otherwise stated, all events will be held at the church. Please check the church's online calendar to ensure the most recent times and places for these events.
Newcomers are invited to participate in these activities.
Bridge Group Bridge at Anna's, the UU bridge club, plays bridge on the first, third and fifth Thursdays at 1:00 pm in the church foyer. If you want to play, be sure to contact Pat Temple bridge@uuchurchlc.org a few days before so we know the number of players.
Desert Spirit CUUPs is a Las Cruces chapter of the Covenant of Unitarian Universalist Pagans. We practice and educate others on Earth-centered spirituality. We gather monthly on the 3rd Saturday of each month at 6 pm for a potluck and either ritual or an informative class. All events are open to everyone interested in learning and/or growing in their spiritual path. Events held at the church unless otherwise noted. For more information, visit http://www.facebook.com/desertspiritcuups or email lascrucescuups@gmail.com.
Dining Out: A different restaurant every month and dinner with church members. Signup sheets are in the church lobby on the welcome counter. You should signup not later than the Wednesday prior to the dinner. Look in the church newsletter "The Light" for the exact time, date and location or contact DiningOut@uuchurchlc.org for more information or to reserve a place for the dinner.
Lunch Bunch is a weekly lunch-time get together. Everyone is invited to bring a lunch to the church library every Wednesday at 12:00 noon and enjoy the company of fellow Unitarian Universalists.
MoonSisters Group: This women's group meets once monthly. Contact Susan Wells for more information or visit the group's Facebook page: https://www.facebook.com/groups/342484072516356/
Navigators USA Chapter 55, Las Cruces is a coed, secular and inclusive educational and outdoor activity program. Our local group offers an alternative scouting experience for children and youth that emphasizes diversity, inclusiveness and all the lessons that Nature has to offer. For more information, contact Patrick Igo (patrickigo@yahoo.com or 860.751.9150) or Laurel Irwin-Atchison
(LaurelIrwin@comcast.net or 575.650.0705).
Quilting Bee: The UU Bee Welcome, meets every Wednesday from 10:00 to 4:00 pm in the Foyer. The Bee is open to all levels of quilters, both members and non-members. It welcomes all styles of quilting work from machine-quilting to hand-quilting to appliqué. The purpose of a quilting bee is to provide an opportunity for quilters to spend time together as they work on their individual quilting projects and exchange tips of the trade, encourage and support each other, share new ideas, deepen friendships, and generally have a good time. A $1 donation per quilter will be given at each session to cover the cost of utilities. The contact person is Chris Ramsey.
Unitarian Universalist Children's Playgroups (all are welcome): Parents/caregivers must remain on site with their children. The members of the group plan outings, holiday celebrations and other activities together. Contact Susan Freudenthal, DRE, for more information.
Monthly Calendar: To get the information you need about the many and varied activities of our church, go to http://www.uuchurchlc.org/ and scroll down the page to the calendar and events listings.